• Arquitectura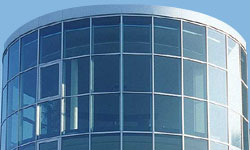 STANDARD PRODUCTS FOR ARCHITECTURAL APPLICATIONS

Trosifol BG
Is the newly developed standard product for the architectural glazing sector, with product properties improved yet again for optimum laminated glass products.
It has higher mechanical strength, lower plasticiser volatility and significantly lower electrostatic charging than existing successful TROSIFOL® products.
The film's inherent colour has again been reduced, which yields a visible and measurable improvement in the optical glass quality, particularly of multiple laminates. Owing to the varying requirements of laminated safety glass, we continue to supply film types with different degrees of adhesion in our aim to help you achieve optimum production results.


Trosifol BG R10/15
is the product line for all standard laminated glass applications and particularly for penetration-resistant glazing conforming to the requirements of EN 356.
For optimum production yield in special applications, e.g. the production of laminated glass with toughened safety glass, we recommend TROSIFOL® BG R20, a further refinement of classic high-adhesion.
All products satisfy the quality requirements of EN ISO 14449, EN ISO 12543-4, EN 356 and EN 12600 as well as the relevant international quality standards.
TROSIFOL® products can be supplied, as desired by the customer, refrigerated or PE-interleaved.









up

• Automotive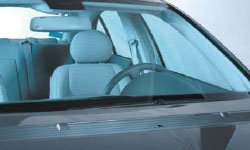 YOUR PARTNER FOR AUTOMOTIVE GLAZING


TROSIFOL offers a wide range of products and services for use in automotive glazing applications that all comply to ISO/TS 16949 and DIN EN ISO 9001:2000.
Windshields and side lights laminated with TROSIFOL have excellent properties in respect of safety, security, long term stability, noise reduction and UV protection.


Trosifol VG
Our new and completely re-developed product, shows outstanding edge stability and processing characteristics, as well as moisture insensitive adhesion properties. Additionally, products for special applications like TROSIFOL MV-SC, PVB film for noise reduction, are available.